Tour Operator Software Beyond Quotations and Itineraries
The Tourmatic Tour Operator Software Suite and CRM has simplified the business process flow of tour operators. The full Business Transaction Cycle and Reporting is managed holistically. See the true big picture with full traceability, transparency and auditable control of your operations. Your back office tasks, such as quotations, bookings, invoicing, payments, itinerary and tour creation is smoother and easier. Tourmatic offers extensive functionality for transport and vehicle management.

Create and manage just about any type of tour request with ease and the right information. For example, FIT, Group, Inbound, Domestic, Specialist, Outbound, Educational, Sports Tours, etc. Tour plans and tour planning have been simplified with Tourmatic's tour builder and itinerary manager. Create once, use many. Request a demo today.

Here is a tour operator software that promotes a happy working environment! Your consultants will thank you! Tourmatic is diversified with many seamless integrated business components and tools. With the appropriate tools you work faster, consistently, efficiently with an improved turnaround. With essential business processes being automated, experience increased productivity and quality of your service delivery to your clients. Tourmatic integrates with Wetu and ResRequest for live availability. The Cloud and Mobile Access options you can enjoy working from anywhere.

One System Many Options - Why Limit Yourself?
Tourmatic is conceptualized and designed in consultation with industry experts and clearly speaks your language. Therefore you are productive from day one with a rich set of features and rich user experience. With the diversity of tour operators in mind, Tourmatic is designed for elegance and flexibility which is easy to extend. Work with consistent and accurate information every time. Sort and search for information in any way you want. The Tourmatic Tour Operator Software Suite and CRM is business process driven and document supported.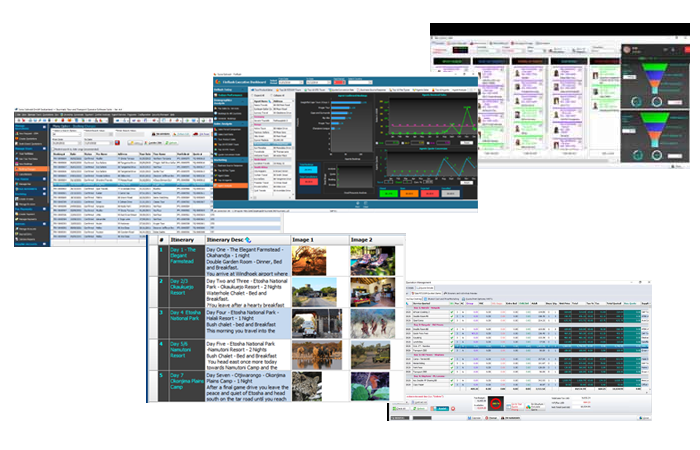 Tourmatic's integrated Data Analytics Systems and Business Intelligence, CRM, FinFlash, Happy Pax and Silk Road exposes the story behind the numbers. The range of dashboards presents your data and KPI's visually within seconds. See information below.


Tourmatic Tour Operator Software Overview
Manage FIT, Group, Multi-Day tours, Activities etc. end to end.
Cuddle CRM - manage contacts, requests, campaigns. CRM Analytics Dashboard
Master data management for suppliers, rates, transactions, quotes, bookings, payments
Sparkle Tourwriter - print itineraries and digital itineraries. Content browser
Vehicle Management modules: iDrive, Roadwise, Silk Road
Happy Pax Rating, Finlash Ex and Operations Dashboard
Kanban task board, Google Maps
Accounting interfaces, debtors
Integrates to Wetu and ResRequest
Reporting, Excel import/export functions
Multi-Company, Customizable and more...
Cuddle CRM for Tour Operators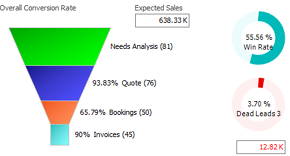 Streamline the client-facing processes and data management. Manage their relationships and steer your leads through the stages of the sales pipeline. Have a clear view of your sales team's client servicing activities within the sales pipeline. Follow up sales deals and react faster to move them along and close sales more efficiently. Identify dead deals and their causes.

Cuddle's sales funnel provides you with an up to date view of your request conversion rate and that of your sales consultants too. The Cuddle CRM Dashboard together with FinFlash are your Data Analytics and Business Intelligence tools which provides with a visual view of your KPI's. This information is available at any time.

Data Analytics for Tour Operators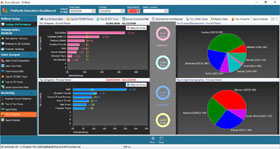 Data is viewed as the new oil of the economy. The free Finflash Executive Dashboard was developed especially for tour operators. Transform the most deep rooted data to information and intelligence with a single click. Gain business insights and foresight. Identify risks and operational inefficiencies in business areas. Understand the dynamics in your business. Armed with this information, you can better formulate strategies and plans on how to increase both sales and profits. Compare business performance and KPI's between any periods.

The Happy Pax Rating Dashboard provides functionality to manage your pax sentiments. Having many customers does not mean much if many are unsatisfied with the services you provide. This will impact the business since customers are likely to share their experiences with others. There is no doubt that this is a crucial KPI for tour operators who desire sustainable growth and client satisfaction. Happy Pax exposes your customer's sentiments of the operations. The analysis produced by Happy Pax will help you identify these strengths and weaknesses and rethink business.

No third party analytical software or services are required. This means that sensitive performance information is not exposed externally. The remains your 'secret' and you have total control of ownership.

Vehicle Management for Tour Operators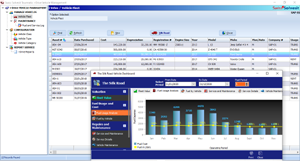 If you are an owner of vehicles or a transport services provider then iDrive and ROADWISE Transport Scheduler is a must have to manage your vehicles and the transport booking process. The key functionality are listed below.

Vehicle Master Data Management
Management Reporting
Manage Vehicle Maintenance
Monitor Fuel Consumption
Silk Road Vehicle Data Analytics and Dashboard
Track Vehicle Availability
Assign Drivers to Vehicles
Print Trip Sheets, Check Lists
and more...
FREE Tour Operator Software Downloads