Night Host PLUS is an Online Guest House Software. It is multi-property and supports Central Reservations Management. Accommodation establishments exist as diverse business models and operate in different style modus. With this in view Night Host PLUS is unique by design and versatile in order to meet the needs for a wide spectrum of business models such as Lodges, Chalets, Bed & Breakfasts, Guest Houses, Inns, Boutique Hotels, Motels, Self-Catering Apartments, Hostels, Camping Sites etc. With a high degree of software flexibility you get an excellent value for money. Experience it live. Request a demo today.

Night Host PLUS offers a wide range of smart functionality, Guest inSights review system and excellent reporting. We give accommodation establishments quality business management tools to run and grow their guest house businesses. Key business processes are automated to optimize your time and simplify the management of the entire booking transaction cycle. This makes Night Host PLUS extremely fast and easy to learn and use. Although the system can be hosted on a Cloud Server users are not dependent on it and can also operate locally.

Re-Image Your Business
We have streamlined guest house management. Night Host PLUS is feature rich, uncomplicated and solid in design. It is designed to help you operate professionally and economically regardless of the size of the business. Being developed through extensive research and with continued consultation with guest house business owners we strive to give you only the best. The optimized businesses process, intuitive interfaces and logical presentation of business information in Night Host PLUS definitely speaks your language. Consider the work done in the manner you expect it. The system does not carry bloat, but stability and quality.

Night Host PLUS integrates with Nightsbridge (single or multi-property) to give you the best online booking capability. The booking engine links straight to your website so you'll get more commission-free, direct bookings. This means improved sales. There are hundreds of channel managers to choose from too.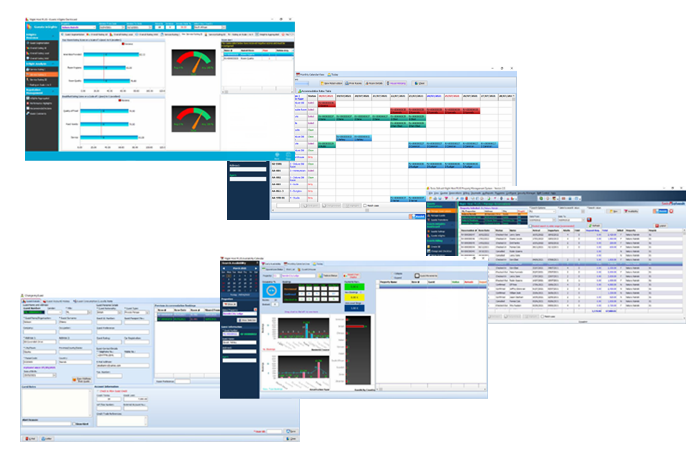 Work with greater accuracy, effectiveness and efficiency. Eliminate manual error prone record keeping, duplication and loss of valuable business information. With minimal training you will be productive within hours. Night Host PLUS will lower your software investment cost and will pay for itself within the first week. There is no lengthy implementation phases. If Excel or Words are your booking management tools today, then you owe yourself a re-think for a change.


Download
Night Host PLUS


Try the FULL version
today
Online Test Booking
Book Online


Make an online test booking and the results will be sent to you.
Night Host PLUS Guest House and Lodge Management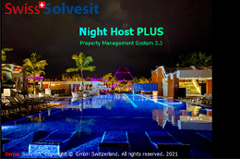 Multi-Property Online Central Reservation System Capability

Waitlist Function and Daily Movement Dashboard

Availability Calendar

Quotation, Reservation Management

Billing Management (Resident, Split and Casual Billing)

Manage Payments

Guest Management, Guest Stay History

House Keeping and Maintenance

Management Reporting

Activity Manager

Guest inSights - Guest Review Dashboard

Todays Status Dashboard

Campaign Management

Create Gift Vouchers, Loyalty Points, Guest Register

Debtor Management and Accounting Interface

Point Of Sale Integration (open interface)

Dynamic Search and Sort Function, Excel Import/Export

Guest inSights - Reputation Management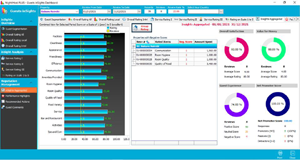 The FREE Guest inSights is Night Host's PLUS reputation management dashboard. It enables guest houses, lodges etc. to collect guest's review comments and sentiments data and analyze them. Being informed of your guest's sentiments and experience is paramount to identify business strengths and weaknesses. React promptly and make informed decisions required to respond and repair any damages which may have an adverse business impact.

Guest inSights drills down to a granular levels into the complex silo of business data, such as to transaction and document levels. With data analytics and business intelligence visualize critical key satisfaction indicators such as, Overall Satisfaction, Value for Money, Net Promoter Score and more. Gain an insight into an understanding of your guest's experience and your CUSTOMERS SUCCESS.

Guest inSights eliminates the need to upload data to a costly third party analytics service provider. This method is also a disconnect from your business. With Guest inSights you have direct access to your data constantly and can extract just about any data analytics within seconds. Guest inSights will save you thousands per annum. Guest houses and lodges can save hundreds per annum.

House Keeping and Maintenance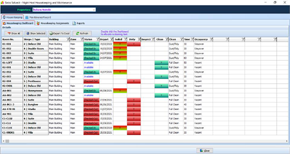 The House Keeping Scheduler in Night Host PLUS lets you easily track the status of all rooms to ensure that they are ready in time before your guests arrive.

Function Overview:
Create Customized Cleaning List
Set up House Keeping Work Groups
Define Progress Statuses
Create Task Assignments
Create Maintenance Work Order
Track and Monitor Maintenance Progress
Reporting
Activity Manager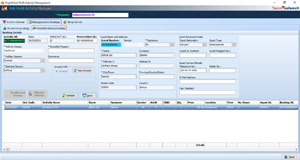 Ask Heidi Activity Manager - The Ask Heidi Activity Manager is fully integrated with Night Host PLUS. Manage all activities you sell on behalf of your agent.

Ask Heidi Activity Manager includes:

Activity Booking Manager
Activity Product Master
Activity Price Master
Agent Master
Activity Schedule Calendar
Integrated invoicing (resident and casual invoicing) with Night Host PLUS
and more...
FREE Guest House Software Downloads