Become a Re-Seller
Partner with us and expand your
product portfolio and revenue. if you
are an IT support company, consultant, software reseller etc. then this is an ideal opportunity for you.
Contact us for details.
The Swiss Solvesit Difference
Your specialist for Tourmatic Tour Operator Software and guest house management software (Night Host PLUS PMS). Stay well aligned with your business and your customers with innovative systems for Travel and Hospitality. For example, Happy Pax and Guest inSights are your FREE Guest Review System. Now you can easily visualize your guest's sentiments and improve your reputation management, service and grow.
The Swiss Solvesit Tourism Software Product Line - No Bloat Business Technology.
Value Proposition
The reality is not the cost of software, but rather the cost of not using software. Your business partners and customers are special. They expect the best in products and services. Our systems help you to operate on a solid foundation to provide the best service.
As a member of the Swiss Made Software Organization, it means our commitment to Swiss values such as quality, reliability and precision. They are the building blocks of our systems that we offer you.
With Swiss Solvesit's systems you enjoy a successful computing experience and avoid an expensive disaster.

Information is the Business
Operate with consistent business information and know the customer better. React faster and appropriately to their requirements. With Swiss Solvesit's systems you put quality in business management and customer experience. Be informed and stay informed. Today information is business.
Free Trial Downloads
Tour Operator Software
(with 100% FREE Transport, Sparkle Itinerary Editor
MICE, Finflash ExDB, Google Maps, Happy Pax DB)
Night Host PLUS PMS
For Guesthouse Management
(with 100% FREE Guest inSights Review Software,
Activity Manager)
---
Online Booking Test
---
Download TeamViewer
---
Request a Call Back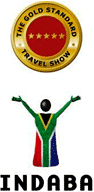 Africa's top Travel Show
Aspire To Grow
Time in business moves forward and is not free. Being organized, focused and free from operational chaos is under your control. Throw away time wasting Excel spread sheets, Words and other inappropriate tools. The Swiss Solvesit Tourism Software Product Line provides you with the best fit economic software which is rich in functionality to support you to plan organize, lead and control your business.
Start today to improve revenue, avoid cost, improve service and strengthen your position. Tourmatic tour operator software and Night Host PLUS guesthouse software are designed to scale with your business growth, BUT without shrinking wallet. You do not require a long drawn costly implementation phase filled with technical hot air and bloat. One of the best guest manager for your guest house.